Accessories for solar panel measurements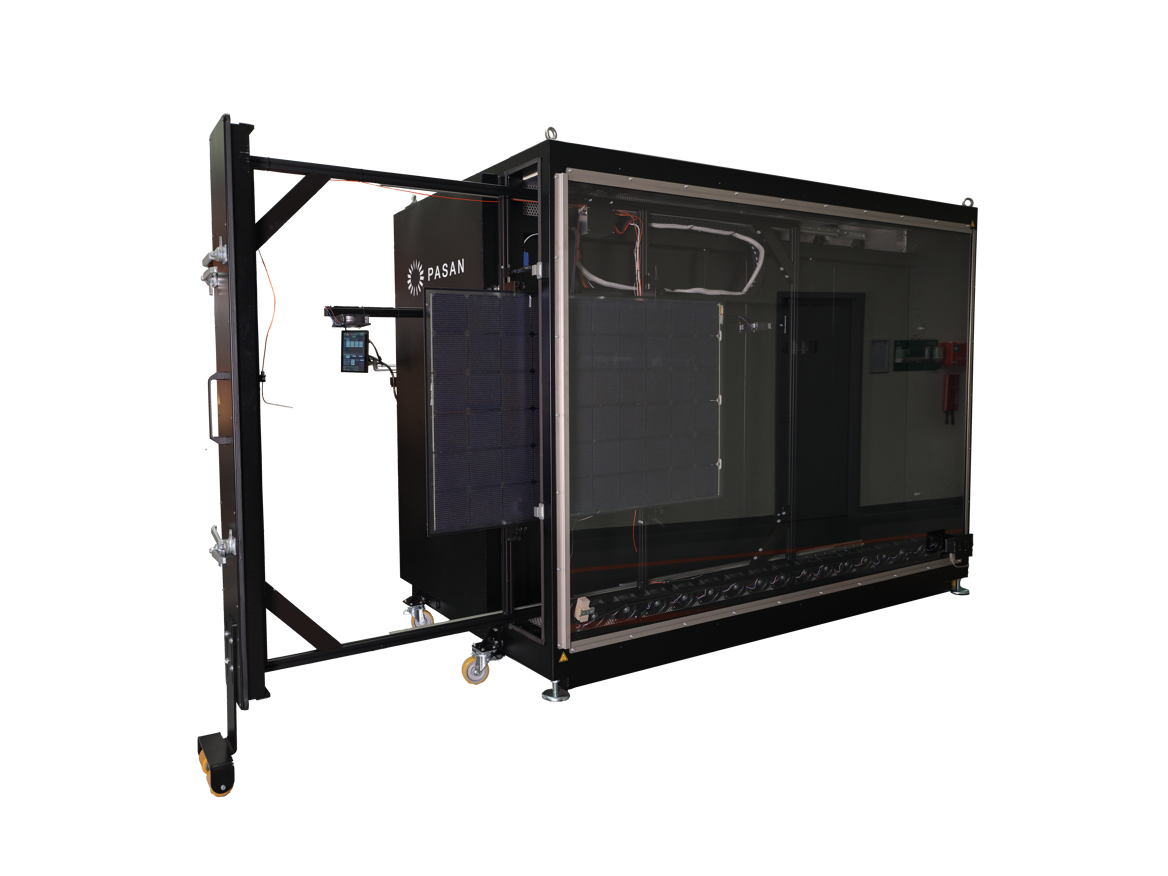 Thermal Conditioning System
The Thermal Conditioning System (TCS) is a powerful tool for controlling the temperature of solar panels during sun simulator testing. Designed specifically for use with the HighLIGHT SMT+, the TCS maintain a high level of optical performance.
Thanks to its advanced thermal control technology, the TCS can also help ensure the thermal uniformity of the module being tested. This makes it an excellent choice for labs that need to accurately characterize the thermal coefficients of their solar panels.
For labs that require IEC61853-1 and IEC61215 compliance, the TCS can be used in conjunction with the Automatic Mask Loader to fully automate the testing process. This makes it easy to ensure that your panels meet all the necessary standards for performance and reliability.
Whether you're looking to improve the accuracy of your testing or streamline your lab's workflow, the Pasan Thermal Conditioning System is a valuable addition to any solar panel testing setup.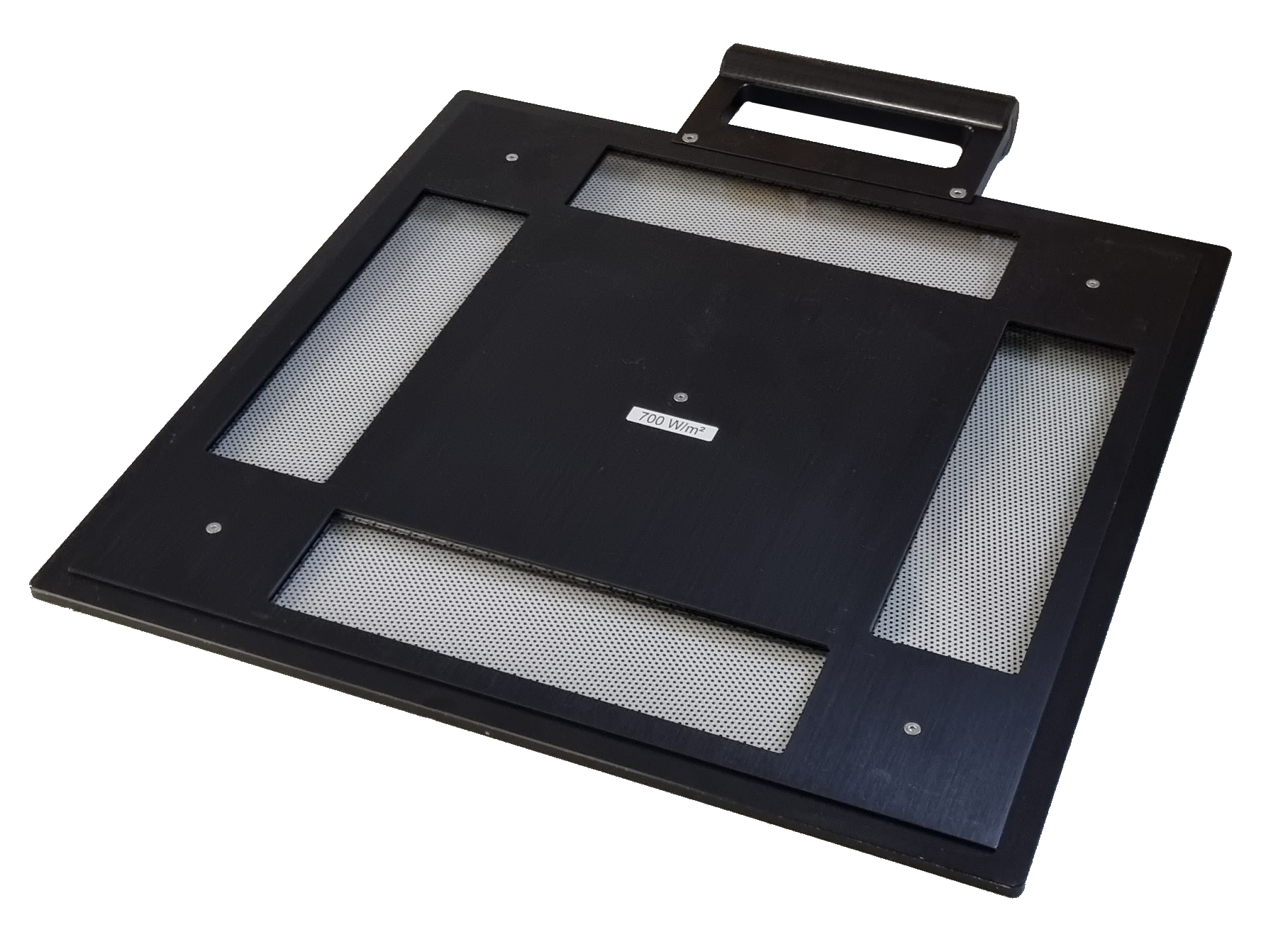 Light attenuation mask
The Light Attenuation Masks are an essential tool for anyone looking to achieve precise control over the irradiance range of their sun simulator. Compatible with our Xenon flashers, these masks allow users to attenuate the irradiance to as low as 70W/m2 while maintaining Pasan's outstanding optical performance.
Designed with quality in mind, the masks have been carefully engineered to minimize their impact on light performance. This means that even when the irradiance is attenuated, users can be confident that they're getting accurate and reliable results.
Whether you're working on research and development, or you're looking to ensure that your solar panels meet strict industry standards, the Light Attenuation Masks from Pasan are an essential tool for anyone working with sun simulators.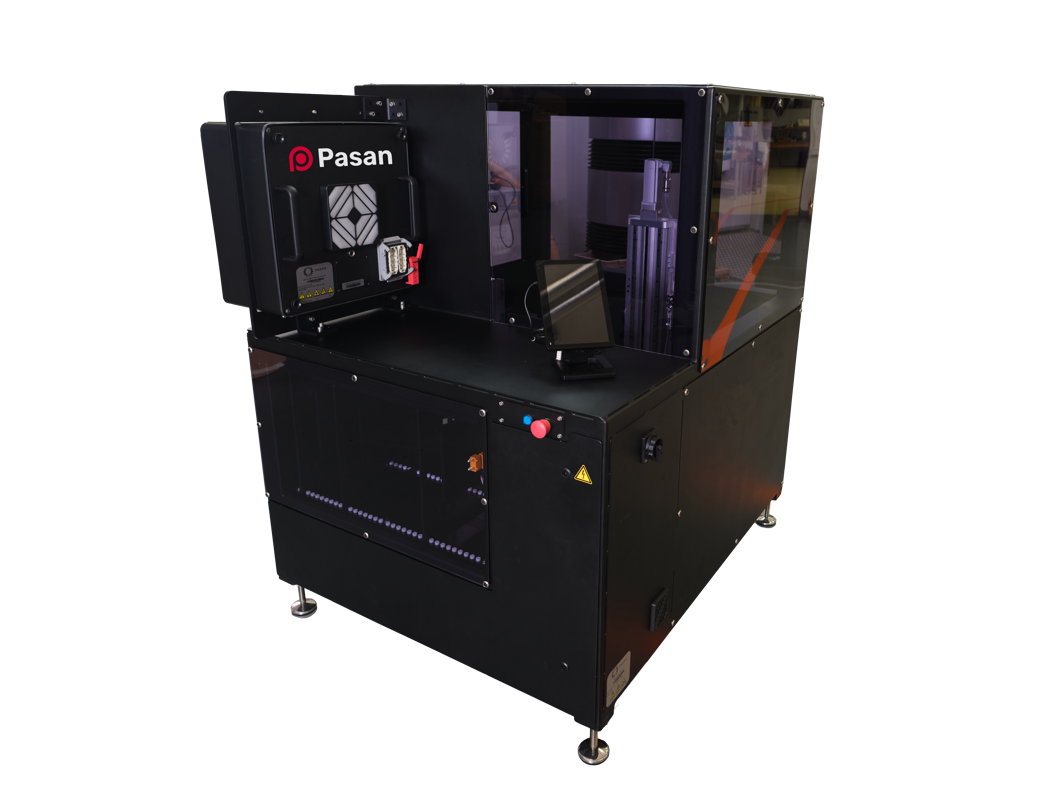 Automatic Mask loader
At Pasan, we understand that time is a precious commodity for busy laboratories. That's why we're proud to offer the Automatic Mask Loader (AML), a revolutionary tool that allows for the automatic processing of masks and filters with Pasan's Xenon light boxes.
With the capability to process up to 32 filters, the AML makes it possible to carry out complex measurement procedures without the need for constant attendance. This not only saves time, but also provides the flexibility that demanding laboratories need to keep up with the latest industry standards.
When used in conjunction with Pasan's Thermal Conditioning System, the AML becomes an ideal addition for tests according to IEC61853-1 and IEC61215-1. Whether you're measuring spectral response or working with low irradiance masks, the AML is a valuable tool that can help you achieve the results you need.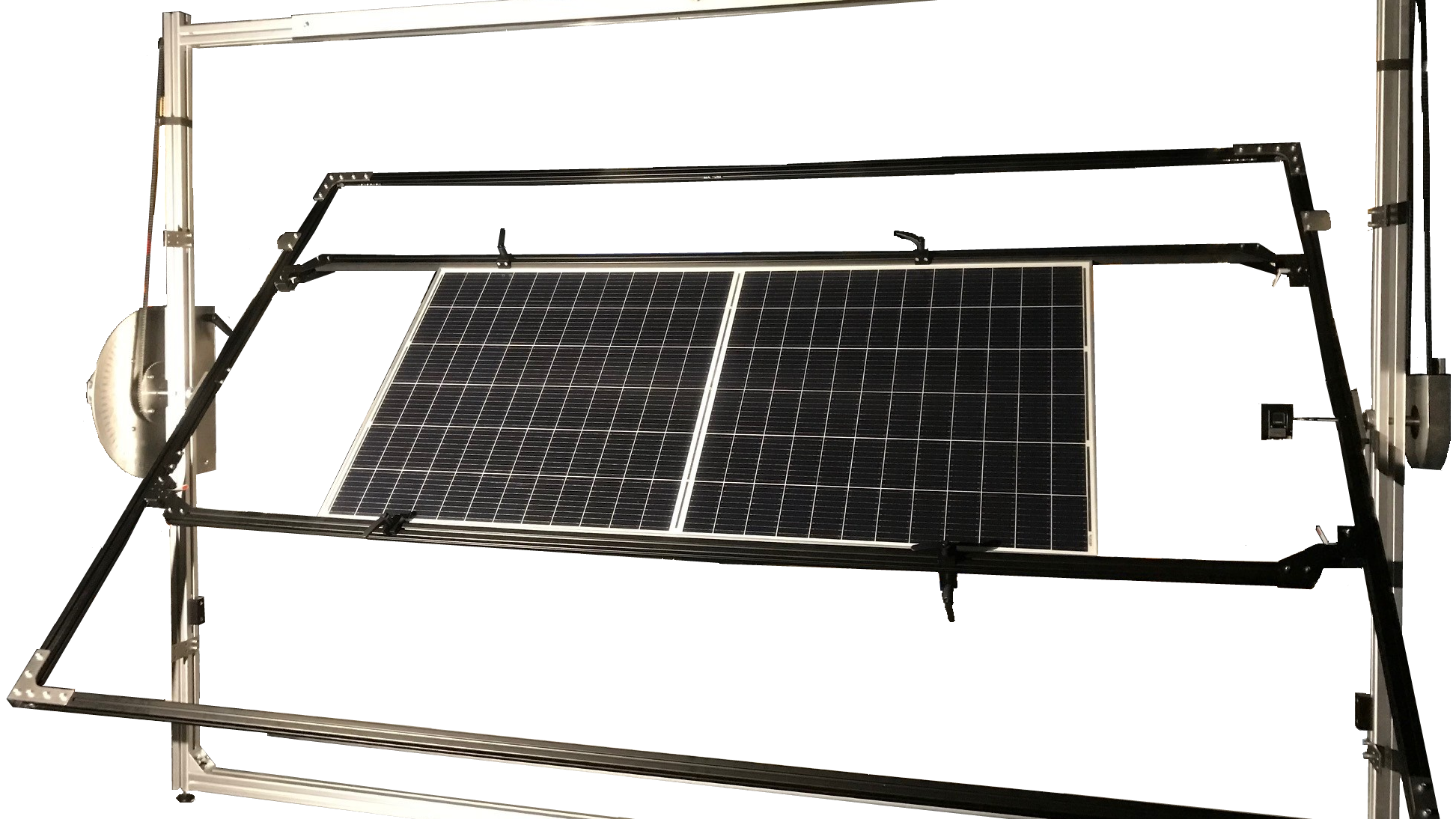 Angular Response measurement system
Our solar panel holder is designed to simplify the process of angular response measurement for solar modules. The holder can rotate the module to various angles, enabling precise measurements of how the module responds to light at different angles of incidence. This feature makes it ideal for use in research and development or testing environments, where accurate measurements are essential.
In addition to its angular response capabilities, our holder can also rotate the module by 180°, allowing for easy testing of bifacial solar devices. This versatility makes the holder a valuable tool for testing various types of solar modules, from monofacial to bifacial devices.
With its durable construction and easy-to-use design, our solar panel holder is a reliable and efficient solution for any laboratory or testing facility looking to measure the performance of solar modules under different lighting conditions.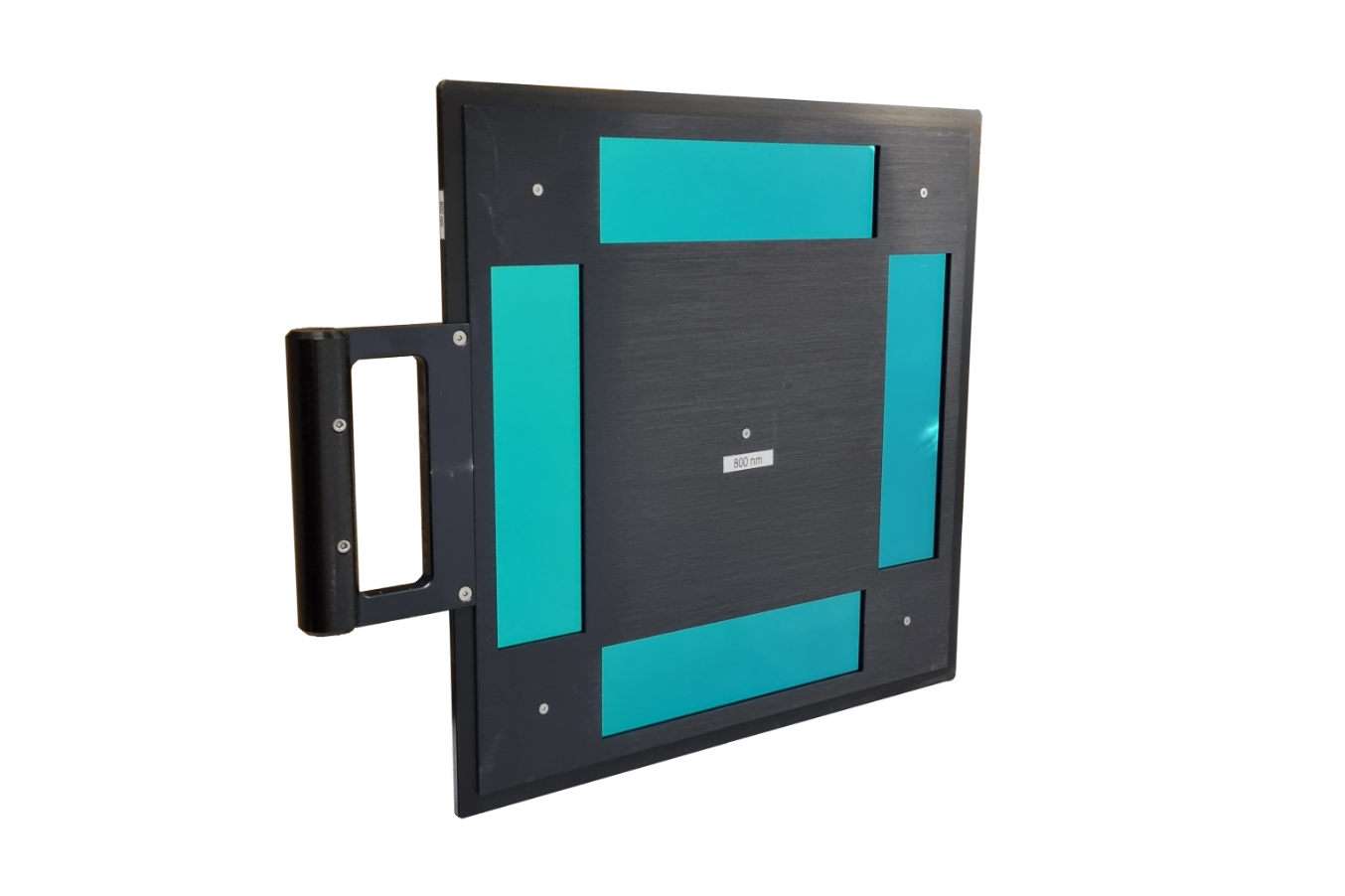 Spectral Response filters
Pasan Flashers are proud to offer a unique innovation in the form of Spectral Response Filters. These filters allow users to measure the spectral response of an entire module in a non-destructive manner, making them an essential tool for anyone working with solar panels.
The set of 15 filters has been carefully designed to be compatible with most of Pasan's Xenon flashers, ensuring that users can easily incorporate them into their existing setup. By using these filters, users can achieve a deeper understanding of how their solar panels perform under different lighting conditions, allowing them to optimize their design and ensure that they meet industry standards.
Whether you're working on improving the efficiency of your solar panels or need to accurately define spectral mismatch factors, the Spectral Response Filters from Pasan are an essential tool for anyone working with sun simulators.