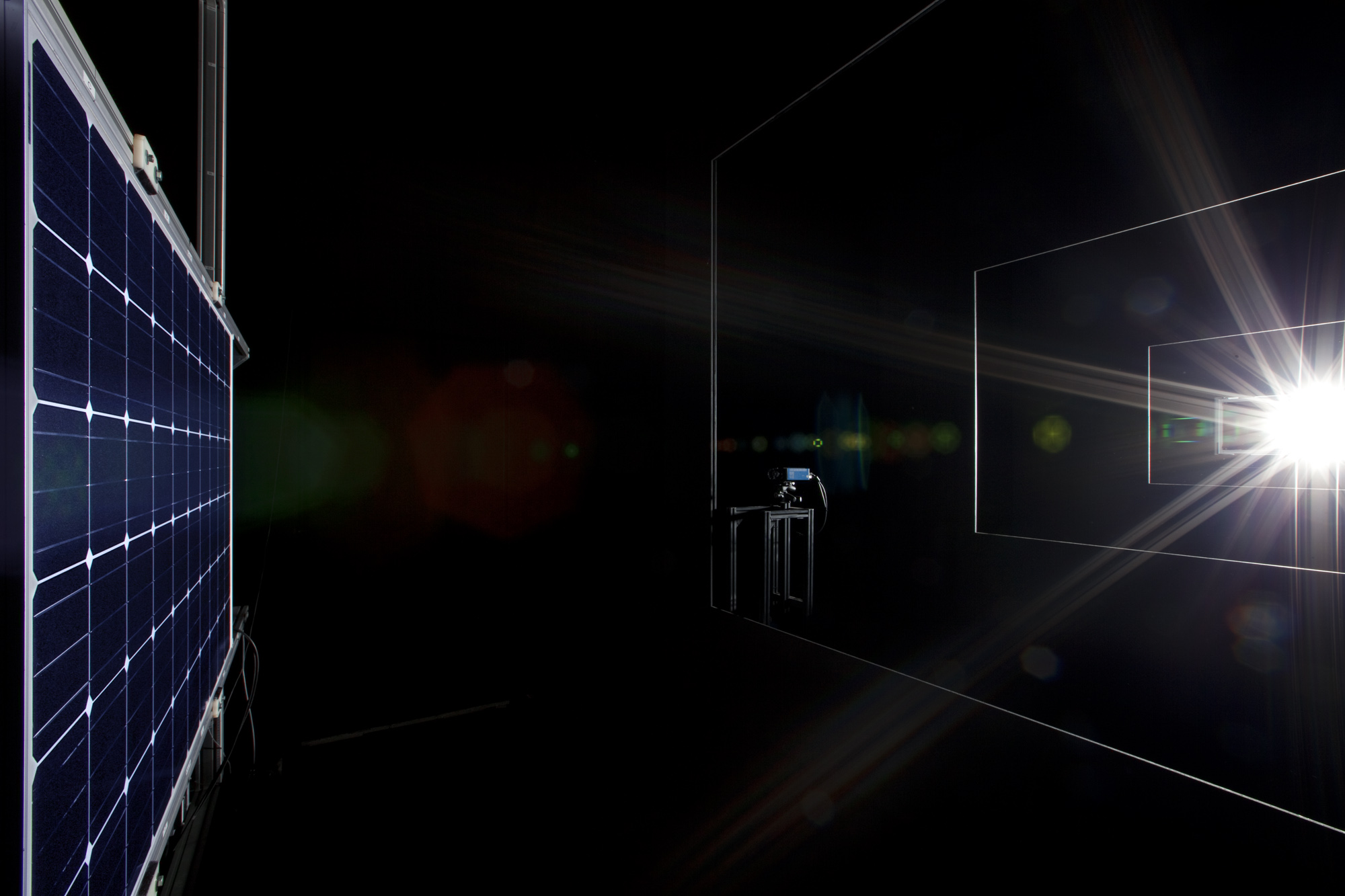 HighLIGHT SMT+
Experience unparalleled PV measurement accuracy with our top-of-the-line equipment. Our A++A++A++ light performance comes with guaranteed spectrally uniform illumination, while the 2.8x1.6m, or larger, illuminated area ensures comprehensive module size coverage. We offer the lowest uncertainty on the market for high capacitive modules measurements, making us the go-to choice for precision testing. Trust us to provide the utmost reliability and accuracy for your PV projects.
As the solar panel measurement reference, the HighLIGHT SMT+ offers the lowest measurement uncertainty for both production and laboratory users. Flexible and with a full range of accessories, the SMT+ is suited for today and tomorrow's needs.
Product features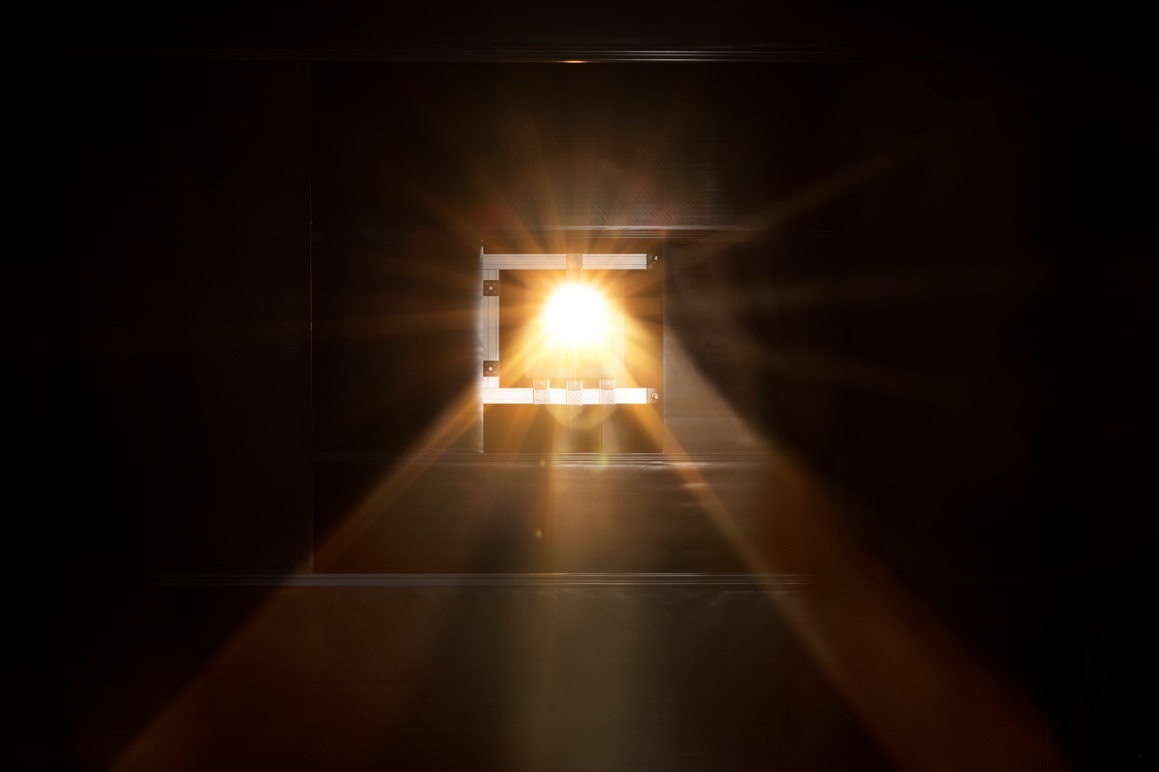 Unmatched optical performances
With a true A++A++A++ performance on the range of 300-1200nm, the SMT+ allows the lowest measurement uncertainty on the market. With no compromise on the illuminated area, the non-unifomirty of both irradiance and spectrum are offered at A++.
| | |
| --- | --- |
| Non-uniformity | < 0.5% |
| Spectral Match | < 6.25% (on entire illuminated area) |
| LTI | < 0.5% |
| SPD | < 20% |
| SPC | 100% |
For productive or research environments
With its robust design and high precision, the SMT+ is capable of providing accurate measurements in a wide range of applications. Its user-friendly interface and intuitive software make it easy to use for both skilled technicians and researchers. Thanks to its wide range of available options, the HighLIGHT SMT+ will meet your needs for reliable and efficient measurements whether you're in a production line or a laboratory.
| | |
| --- | --- |
| Layout | Horizontal or vertical seetups |
| Automation | ProfiNet, I/O, ProfiBUS, EtherNET/IP, OPC-UA |
| Cycle time | <15sec |
Precise electric measurements
Experience precise and reliable measurements with the SMT+ electronic load. Our cutting-edge technology is specifically designed for stability and accuracy, allowing for high repeatability when measuring a wide range of solar devices. With the capability to handle up to 4 irradiance inputs, our measurement system is fully compliant with WPVS and ISO17025 standards, ensuring superior quality and accuracy in all testing procedures.
| | |
| --- | --- |
| Non-Repeatability | <0.05% on Pmax |
| Electrical non-accuracy | +/- 0.5% |
| Measurement points | Up to 4096 |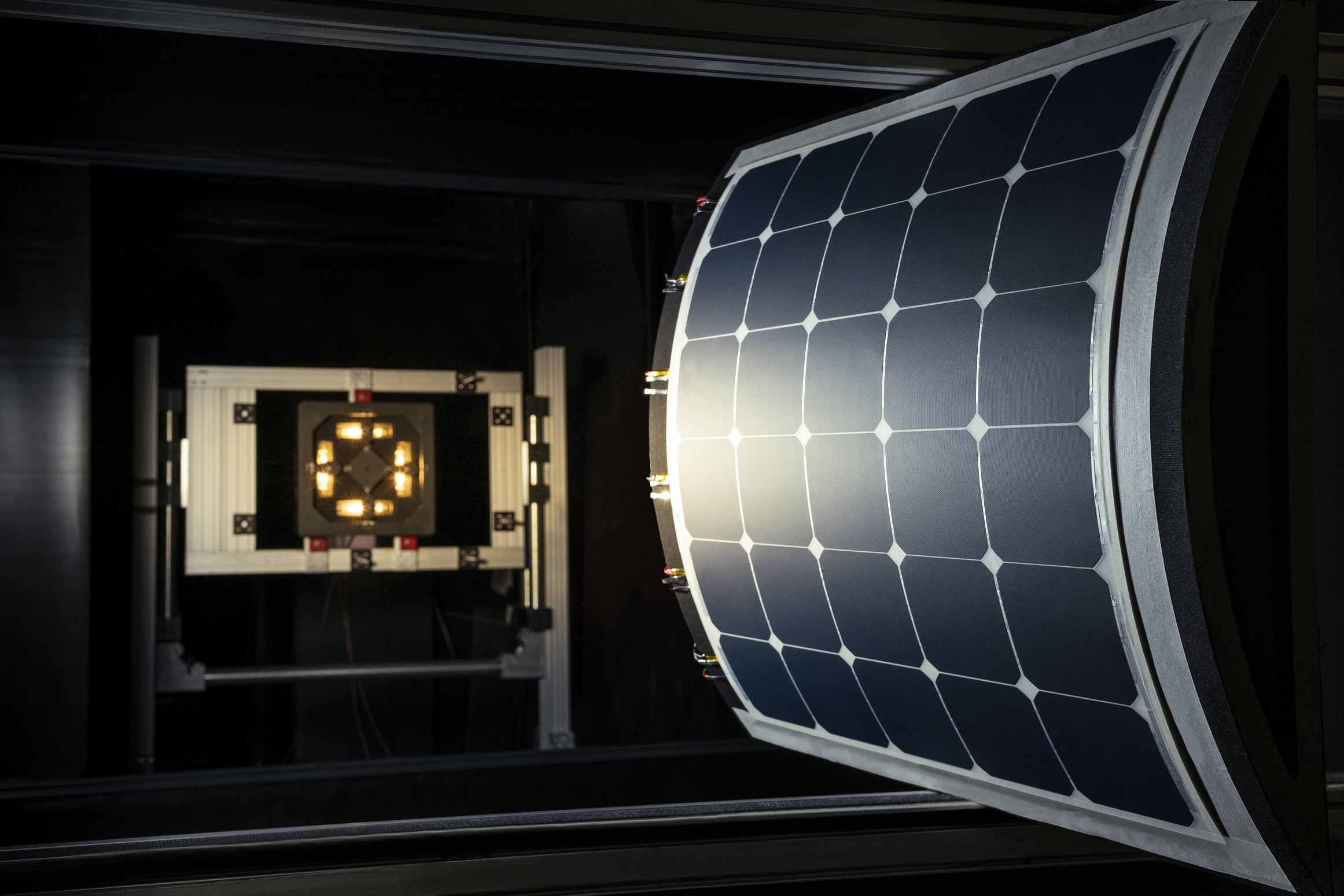 Versatile, from every angle
Designed to cover most of today's panel sizes, the SMT+ is capable of providing accurate measurements for a variety of applications.and panel sizes. Its quasi-collimated light source makes it compatible with even the most exotic technologies, such as VIPV.
The SMT+ is engineered with a proven and minimalistic design, ensuring that the system can be effortlessly upgraded to meet tomorrow's challenges.
| | |
| --- | --- |
| Illuminated Area | 2.8x1.6m in standard. Smaller or larger illumination available |
| Module technology compatibility | PERC, PERT, HJT, TopCONN, IBC, CIGS, etc |
| Max Voc | Up to 400V |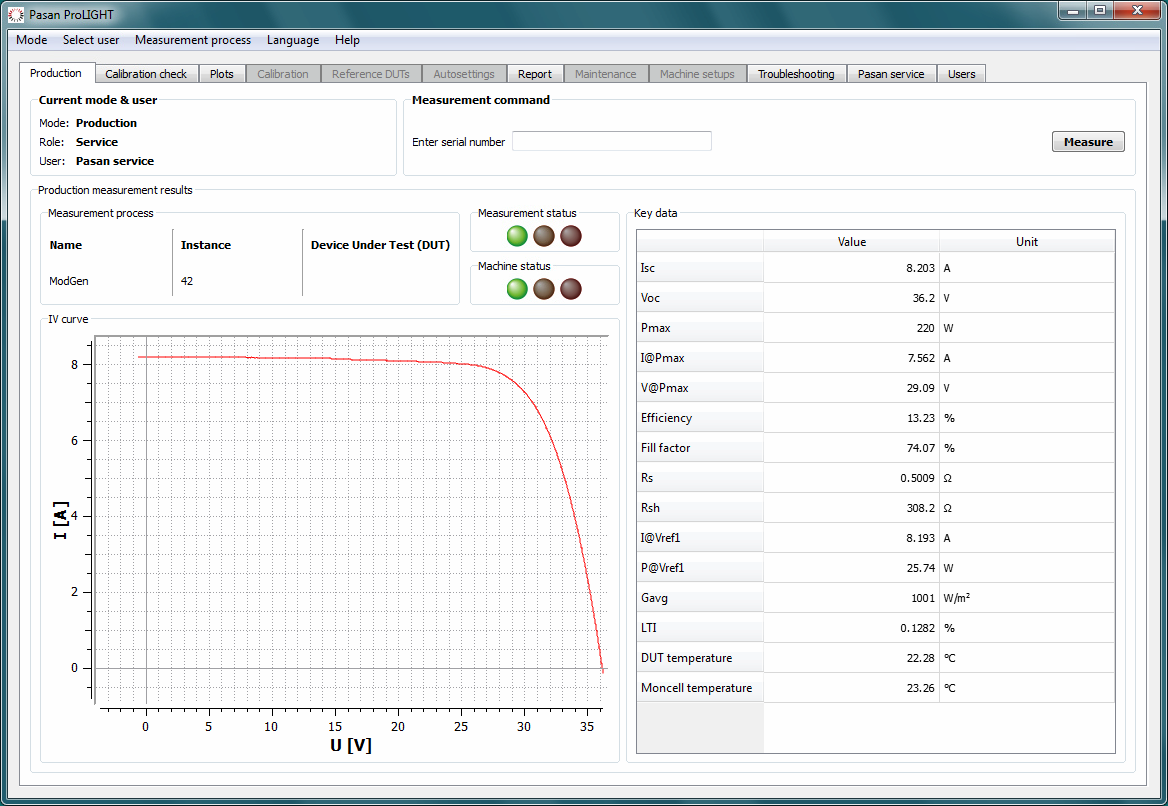 Innovative software solutions
The SMT+ software solution utilizes cutting-edge measurement methods specifically for capacitive solar modules. With its automatic recipe settings and calibration, taking accurate measurements has never been easier.
Keep track of your measurements and machine status through its user-friendly display, and automatically sort your results according to your own criteria. With its wide range of data export solutions, accessing and analyzing your results has never been more convenient.
Options and accessories for HighLIGHT SMT+
As the industry-standard reference for sun simulation, the HighLIGHT SMT+ comes with a wide range of accessories to enhance its capabilities. From spectral response measurement to thermal coefficient definition, the SMT+ offers a comprehensive selection of options to meet all of your needs.